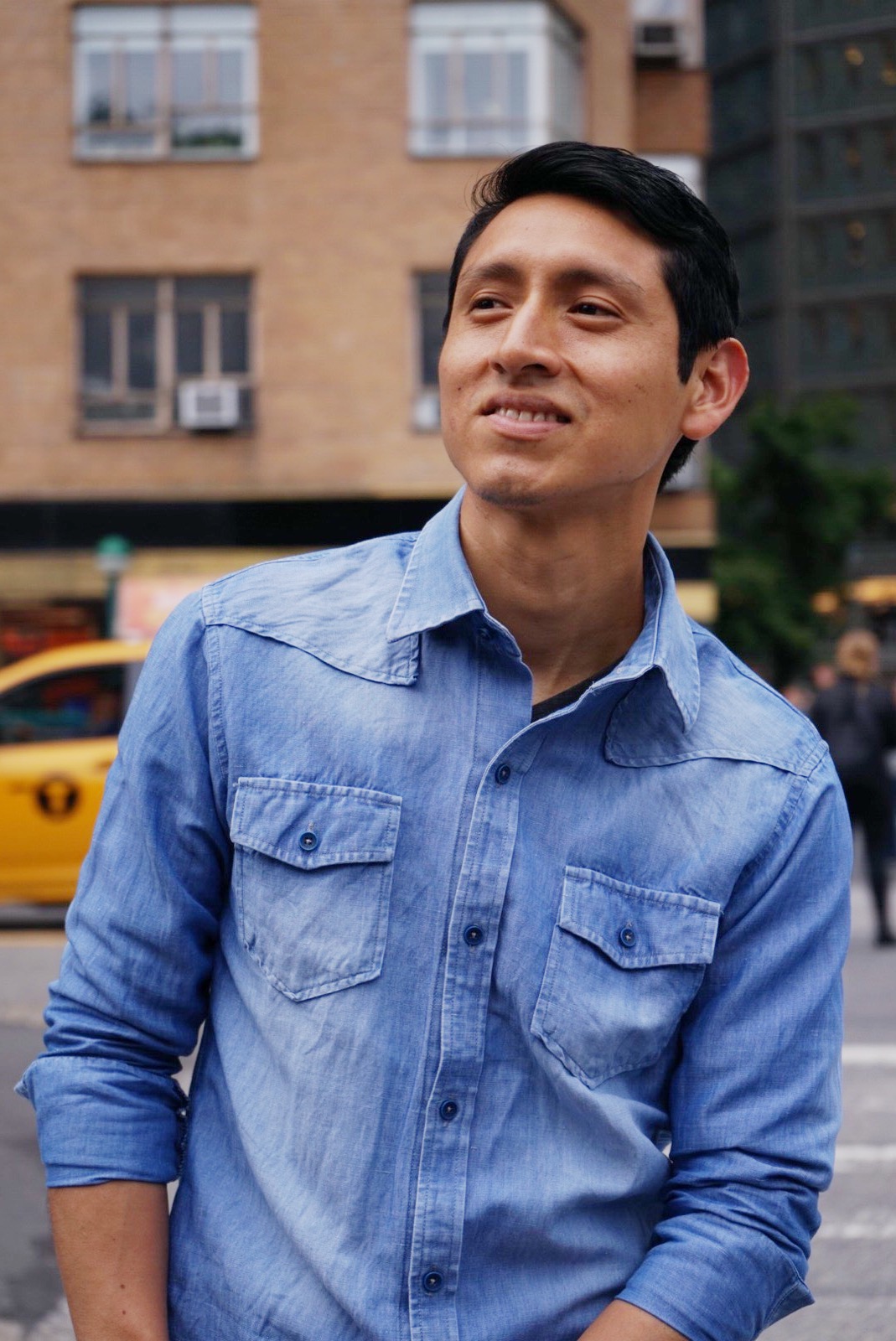 Advocate to Stop Tuberculosis and Antimicrobial Resistance. MDR-TB Survivor.
"At 17, I was in love with life, wanting to achieve my goals of studying and helping my family by working. But I had multi-drug resistant tuberculosis that robbed me of the next five years of my life. I couldn't think about my future. I couldn't make plans. I could only lie in bed, take pill after pill and bear my own suffering. I had to fight every day. To get my medicine, my family had to carry me up and down the steep hills where I live. When we thought we couldn't go on any longer, something amazing happened. We got the support of a community health worker. She was my strength in those moments. She not only brought me my medicines to my house. She brought into my life hope, strength, and another way of seeing things. No one should be alone in this fight. Every person deserves the appropriate treatment and support that they need to get better, overcome drug-resistance, and have the opportunity to reach their goals and fulfill their dreams." - Melquiades,
translated from Spanish
THE ISSUE
Tuberculosis (TB) is a health crisis and is now the world's number one infectious disease killer, even though it is both preventable and curable. Alarmingly, it is becoming increasingly drug-resistant, rendering medicines ineffective and the disease difficult to treat or wholly untreatable. A person can become infected with drug-resistant TB with inferior treatment quality, when treatment is interrupted, or through direct transmission from someone who already has the disease. Multi-drug resistant TB (MDR-TB), which personally affected Melquiades, is driving the spread of antimicrobial resistance (AMR) globally. Treatment for it is still often a long and painful approach, necessitating many different kinds of drugs with strong side effects that can cause damage and even permanent disability. Although some advancements to TB treatment have been made in recent years, still, just over half of people who receive MDR-TB treatment globally are treated successfully. Unless we take immediate action to find, support, and treat people fighting against this disease, MDR-TB is projected to cost the global economy $16.7 trillion and kill approximately 75 million people globally over the next 35 years. However, there is hope because TB and its drug resistant forms are preventable and curable, and with access to appropriate diagnostics, treatment, and support, it is possible for a person to recover, reach cure, and return to their goals and dreams.
Meet Melquiades
Melquiades Huauya Ore spent years as a teenager confined to a bed battling multi-drug resistant tuberculosis (MDR-TB) in Lima, Peru. He overcame this brutal disease with access to medicines, a committed medical team, the caring support of his family, and a dedicated community health worker. Part of Melquiades' story was captured in the award-winning documentary Bending the Arc, produced by Strongheart's co-founder Cori Shepherd Stern. Following its premiere in 2017, Melquiades joined forces with Strongheart, jumping from the big screen into the TB advocacy space to raise his voice to end TB and stop the spread of drug resistance.
OUR WORK TOGETHER:
Since the beginning of 2017, Melquiades has trained in Strongheart's Change Agent Program, diving deep into issue-area learning on TB, AMR, health service delivery, and the global landscape of these issues, studying a vast number of reports, articles, and other learning materials including a USAID short course on AMR. He has become a strong, informed, and articulate speaker who can combine his personal experience with expertise on the issue to deliver powerful messages to audiences and in one-on-one conversations with global leaders. Melquiades' story and voice shine a light on how every person affected by TB can and should have the treatment and support they need to reach cure and go on to live their lives and fulfill their dreams. Melquiades has made many speaking appearances, including on stage at top events during the United Nations General Assembly 2018, at the United Nations Headquarters, in U.S. Congressional Briefing and AMR expert panels, at the Skoll World Forum, at the Peruvian Congress, and in advocacy meetings at The World Bank Group and at UN Missions. His advocacy on the global stage as well as in his home country of Peru brings hope and an illuminated possibility of ending the disease and stopping AMR.
Melquiades' Change Agent Impact
Melquiades' voice is needed now more than ever to put a spotlight on the human experience of drug-resistant tuberculosis and to highlight solutions to tackle the disease and AMR at large through efforts to find, treat, and support people affected by all forms of TB.
This is a landmark year for tuberculosis. For the first time in history, world leaders gathered in September at the United Nations Headquarters for the first-ever High-Level Meeting (HLM) on TB, putting a spotlight on the political commitment and action needed to end the disease and reach the 2030 Sustainable Development Goals (SDGs). There, Heads of State pledged their leadership and endorsed the Political Declaration on TB, a document of unprecedented political importance that will shape the global response, direct large scale funding priorities, and guide governments in protocol for their national action plans on TB.
The human experience of TB can often be sidelined in high-level, academic, and political conversations. Indeed, specific language on community-based health service delivery and community solutions including psychosocial and socioeconomic support for people with TB was not included in the original draft of the UN Political Declaration on TB. Together with Strongheart, Melquiades worked to make his voice heard and bring that human element of TB and drug-resistance to life for decision makers. Melquiades' own life-saving experience with a community health worker, as shown in the film Bending the Arc, informed his advocacy as he carried forward recommendations to prioritize these supports to be written into commitments in the Political Declaration.
In addition to direct high-level advocacy at events and in meetings with key influencers, Melquiades was actively engaged in the UN Political Declaration drafting process, advocating for the kind of comprehensive care that he personally knows is essential for people to be able to adhere to treatment and reach cure, such as psychosocial, nutritional, and socioeconomic support, as well as access to drugs with less debilitating and painful side effects. He also advocated for language recognizing drug-resistant TB as a crisis and a priority concern for containing the spread of AMR. Working closely with Strongheart across many rounds of negotiations and under tight turnaround deadlines, Melquiades leveraged his powerful personal experience and strong voice to advocate with UN Missions and helped to shape each draft of the Declaration released to civil society organizations for input.
Melquiades' advocacy helped achieve strong commitments for community-based solutions to stop TB and AMR.
"My vision is a world where people don't die from TB and where no one is alone in their struggles with TB or any other difficult disease. This is why I am working to help other people affected by TB so that they can receive the treatment and support they need to get better. I am working to shape policy so that it prioritizes community-based solutions, including community health worker programs, and involves communities and people who are affected by all forms of TB in the development of these solutions. I believe that this is how we can tackle stigma, end TB and stop the spread of drug-resistance."

-- Melquiades
His vision, now reflected in the declaration, will help to advance community-based solutions, such as the community health worker model, on the global health agenda and also help signal to governments, organizations and donors that this model should be a priority for funding and implementation at the country-level to end TB.
Melquiades' advocacy has included meeting with key influencers and direct participation in high-level events. These include engagements at: the Skoll World Forum, Congressional meetings and events on Capitol Hill, the World Bank Group and International Monetary Fund Spring Meetings, G20 Parliamentary Working Sessions at the United Nations, the Congress of the Republic of Peru, the National Academy of Medicine, the Civil Society Hearing for the UN High-Level Meeting on TB at the UN Headquarters, and with Missions to the United Nations in New York City.
Melquiades' advocacy has been recognized and highlighted by leaders, including the President of the United Nations General Assembly for the 72nd session:
"…We heard not just about the data and the facts but also the impact of this disease on people. And I have to say, a lot of it was not easy to listen to. It involved stories of real pain and of real suffering. For example […] We heard from Melquiades, a young man from Peru. His parents were forced to choose between educating his siblings or paying for his treatment. And for a while, a lack of infrastructure meant his family had to carry him to the hospital on a blanket…"

– H.E. Mr. Miroslav Lajčák at the Civil Society Hearing for the UN High-Level Meeting on Tuberculosis, June 2018